We all look forward to Christmas break. Finals are finally over, and all the stress from school is lifted from our shoulders. The first week of break is awesome - lay on the couch, watch Netflix all day, catch up on some sleep. And then you start to get bored. Five weeks is a long time to do absolutely nothing. Here are 11 things to do over Christmas break to make the holidays special.
1. Make homemade Christmas gifts
If you're not working over Christmas break, this is the way to go. Homemade Christmas gifts are found all over Pinterest and can be very inexpensive, especially if you buy the supplies in bulk. Even if you're the queen of failed Pinterest projects, there are plenty to choose from that are a little less crafty like this pedicure in a jar.
2. Bake holiday sweets
This is a great way to spend time with your family, and it can mean so much to your parents to see you as a little kid again. Christmas themed sugar cookies with icing are the perfect holiday treat. Powdered sugar, milk and food coloring make the perfect icing.
3. Ice Skating
If you don't feel like staying in, this is a great option for an inexpensive activity that's out of the house. Grab your warm winter clothes, and find the nearest ice skating rink (or one that's far away if you feel like taking a road trip). If you're around Auburn for the holidays, there's one located about 30 minutes away in Columbus, Georgia.
4. Volunteering 
Volunteering can be a great way to give back to your community and to those in need. Even if you don't have money to buy toys for children in need or to donate to a charity, giving your time is appreciated just as much. If you don't know your options, VolunteerMatch is a great way to find volunteer opportunities in your area that interest you. Volunteering is not only beneficial to others, it can boost your spirits as well and change your entire outlook on life.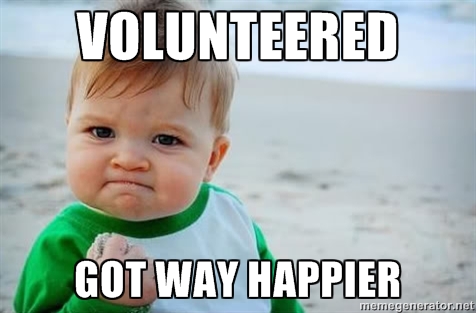 5. Watch a Christmas movie each night 
This can be a great bonding time with your family. ABC Family hosts the 25 Days of Christmas where they play a different Christmas movie each night. Or, if you own every Christmas movie ever made like my family, pick your favorite each night to watch. Build a fire, make some hot chocolate and popcorn, and curl up on the couch to watch your favorite Christmas movies. 
6. Thirteen Days of Christmas at the Alabama Theatre
 If you've never visited the Alabama Theatre in Birmingham, Alabama, you're missing out. The Alabama Theatre hosts 13 Days of Christmas where they play a Christmas movie each night in its beautiful auditorium. Tickets are about 8 dollars, and it takes place from Dec. 10 through Dec. 22. 
 7. Drive around and look at Christmas lights
Some people go all out for Christmas. Driving around looking at Christmas lights and listening to Christmas music on the radio is one of the most fun activities to do around the holidays. 
 8. Take pictures in front of the town Christmas tree
Don't be embarrassed to take a picture in front of the giant Christmas tree on Main Street. You could come out with some really awesome silhouette pictures of you and your friends.
9. Visit places with Christmas light displays
Christmas lights are mesmerizing. Light displays are all over The South. You can find them at zoos, state parks or gardens. Try visiting the Fantasy In Lights at Calloway Gardens in Pine Mountain, Georgia, Zoo Light Safari at The Birmingham Zoo in Birmingham, Alabama, or Christmas at The Falls at Noccalula Falls in Gadsden, Alabama. 
10. Go snow skiing or snowboarding
We can all testify to the fact that it doesn't snow enough in Alabama to do either of those things. However, you don't have to have a grand trip planned to the mountains to play in the snow. Mentone, Alabama, has a beautiful small resort with a mountain full of fake snow and a cabin with hot chocolate and a fire. 
11. Go to an orchestra concert
Trans-Siberian Orchestra and Manheim Steamroller put on a great show, and the tickets are reasonably priced. Enjoy the beautiful sounds of an orchestra at one of their many concerts.
Don't sit around and waste your Christmas break. Enjoy your time off, but make the most of it!